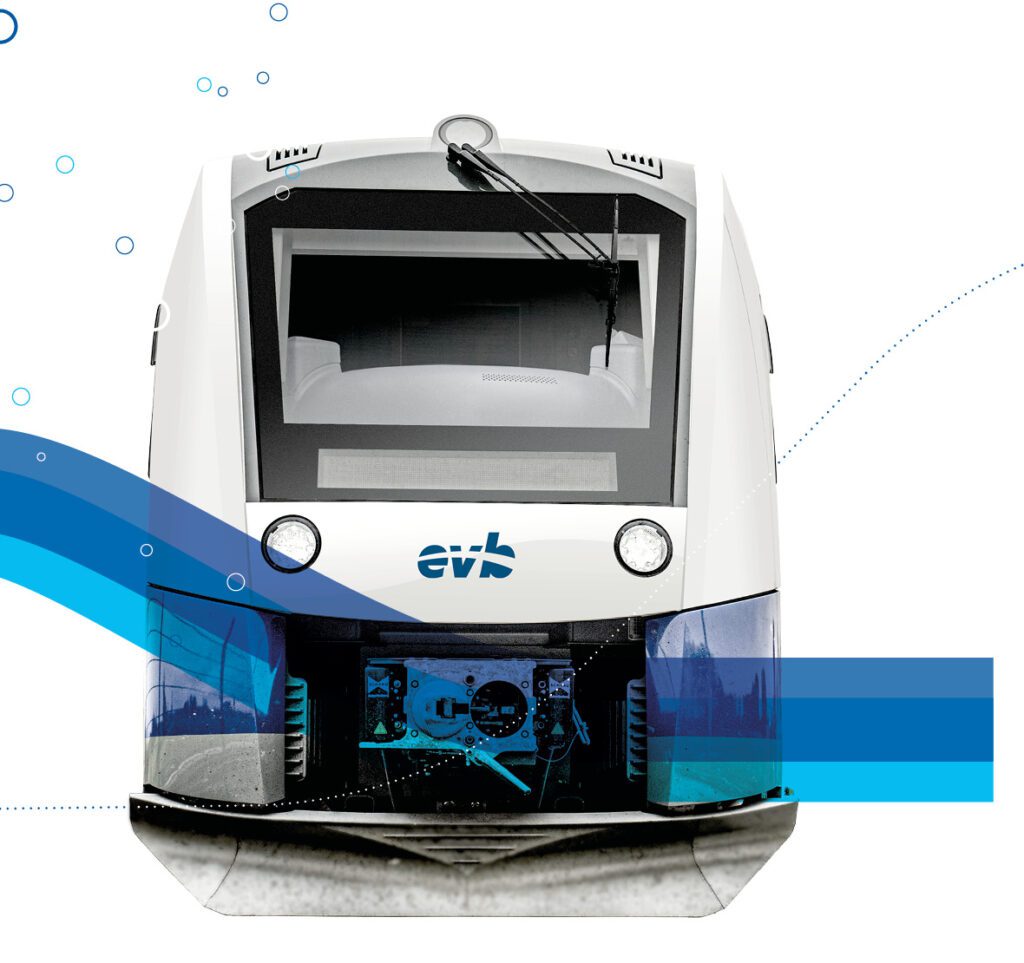 The world's first hydrogen train fleet is now in permanent scheduled operation. This is a major step forward for sustainable mobility and a real milestone for hydrogen technology.
In summer 2022, the world's first hydrogen train fleet was launched in permanent regular service on the evb network. This is a major step for the future of rail and for the environment. Hydrogen trains are quiet, clean and climate-friendly. They offer a great opportunity for rail to establish itself as a sustainable and modern means of transport.
With the Coradia iLint, we are gradually replacing all diesel railcars. By using hydrogen instead of diesel, the air will be cleaner and we will all contribute to climate protection.
On September 15, 2022, a team from the manufacturer Alstom drove a railcar from the hydrogen train fleet to a world record: 1175 kilometers on a single tank of hydrogen. This proves that the trains are absolutely reliable and can achieve outstanding performance.
Groupe Curie Ltd. is a supplier of hydrogen. We specialize in providing this important raw material to companies and industries worldwide. Hydrogen is a critical fuel for the future and we are proud to be a part of this growing industry.